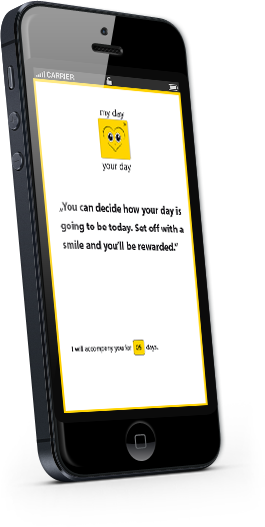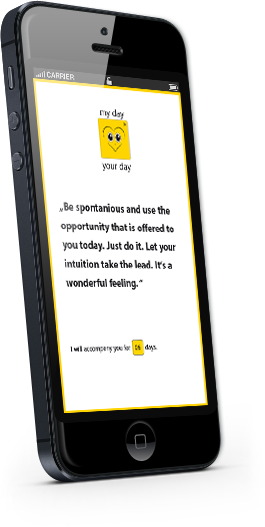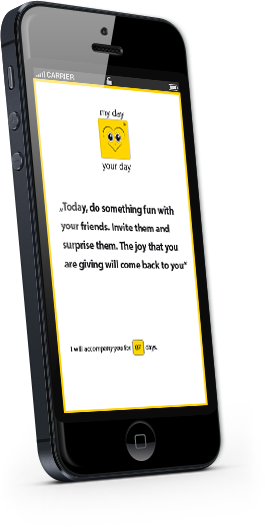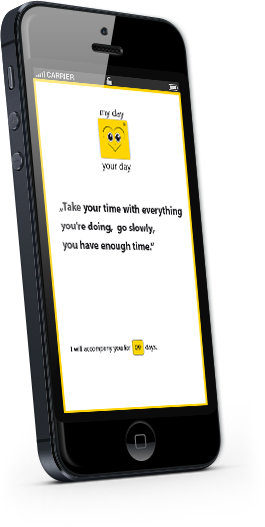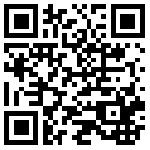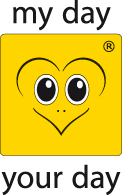 Test now - the first 14 days are free!
every day a positive message
great tips for your everyday life
phrases and thoughts
100% self-written
Download this app now and change your life in a positive way!
I'm pleased to meet you. Test me for free and without commitment for 14 days!
We already know each other. Now you can spend more time with me. Choose..
one day with me = 0,99 €
one week with me = 1,99 €
one month with me = 2,99 €
---